Solution to 2008 Problem 66


The energy levels of hydrogen are


where

is the reduced mass of electron proton system. When the electron is replacing with a muon,

. So, the energy levels of this new form of hydrogen are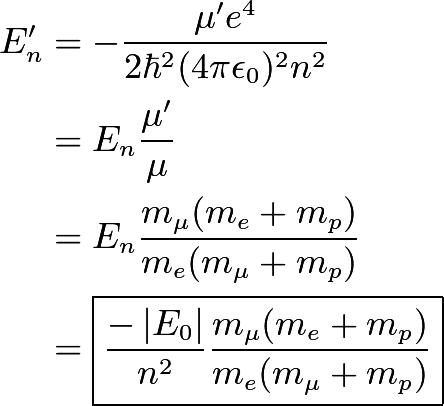 Therefore, answer (D) is correct.




return to the 2008 problem list




return to homepage





Please send questions or comments to X@gmail.com where X = physgre.